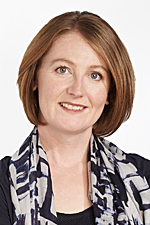 Dr Sheryl Monteath is a Neuropsychologist and a Director of Healesville Psychology. She has over 15 years experience and is a member of Melbourne Neuropsychology Services.
Her areas of interest include dementia, alcohol and substance abuse, acquired brain injury (ABI), and adult intellectual disability. She is also experienced in the the assessment of decision-making capacity.
Sheryl has a Doctorate in Clinical Neuropsychology and is a member of the APS College of Clinical Neuropsychology and the Australian and New Zealand Association of Psychology, Psychiatry and Law (ANZAPPL). She is also a sessional lecturer in neuropsychology at Swinburne University.
Our Neuropsychology service can help with the following assessments:
Dementia
Acquired Brain Injury
Diagnostic
Decision Making Capacity
Management/Rehabilitation
Medico-legal
Intellectual Disability
If you require assistance, please call Melbourne Neuropsychology Services on (03) 9416 4854. Please let reception know if you would like a booking at our Healesville office.