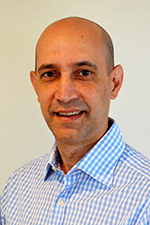 Unfortunately, Warren's waiting list is currently closed for new clients only at Healesville Psychology, until further notice (all other practitioners are taking new clients). He is still seeing current and previous clients at Healesville Psychology and also seeing clients as normal (including new clients) at The ASD Clinic (Ph: 8851 3600).
Warren Gibson is a Clinical Psychologist and a Director of Healesville Psychology. He has over 15 years experience in mental health. Warren also has extensive experience in Autism Spectrum Disorders (ASD) and is a member of The ASD Clinic in Kew East.
Throughout his career, he has worked with a wide range of clients and organisations. Whilst his primary role is as a therapist, he also provides mental health training and supervision to government departments and organisations.
Warren practices mindfulness meditation, Acceptance and Commitment Therapy (ACT) and Cognitive Behaviour Therapy (CBT).
Our Clinical Psychology service can help with the following:
Anxiety
Depression
Autism Spectrum Disorders (ASD)
Trauma (PTSD)
Attention Deficit Hyperactivity Disorder (ADHD)
Drug and Alcohol Use
Grief and Loss
Relationship Issues
Stress
Gambling
Hoarding
Cerebral Palsy
Acquired Brain Injury
Intellectual Disability
Anger and Frustration
If you or your child require help with a mental health issue, please call Warren on 0409 237 064 to organise an appointment or email w.gibson123@gmail.com
Fees and Mental Healh Treatment Plan
Most people see their GP to organise a Mental Health Treatment Plan (MHTP), prior to seeing a Clinical Psychologist. If you have a MHTP, you will be entitled to a Medicare rebate of $124.50 per session, up to a maximum of 10 sessions per calendar year. If you are planning on organising a MHTP, make sure to let your GP know when you call them for an appointment, as they may have to book you in for a longer session.
Whilst you don't need a MHTP to see a Clinical Psychologist, without one, you will not be entitled to the Medicare rebate. Psychiatrists and Paediatricians can also complete a MHTP.
Current Fees 
$160.  If you have a MHTP you will get $124.50 back from Medicare per session.