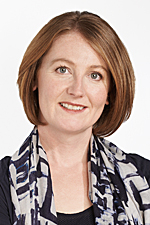 Dr Sheryl Monteath is an experienced psychologist and a Director of Healesville Psychology.
Counselling
Sheryl is available for general counselling appointments at Healesville Psychology on a Thursday. She is currently treating people with anxiety and stress.
Sheryl has worked with a wide range of clients and organisations in her 20 year career as a neuropsychologist. She is trained in Cognitive Behaviour Therapy (CBT) and Acceptance and Commitment Therapy (ACT).
For counselling appointments with Sheryl, please phone 0409 237 064.
Neuropsychological Assessments and Intervention
Sheryl is a member of Melbourne Neuropsychology Services, with offices in Box Hill.
Her areas of interest include dementia, alcohol and substance abuse, acquired brain injury (ABI), and adult intellectual disability. She is also experienced in the the assessment of decision-making capacity.
If you require a neuropsycholoigcal assessment or intervention, please call Melbourne Neuropsychology Services on (03) 9416 4854.