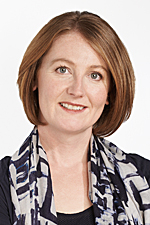 Dr Sheryl Monteath is a Director of Healesville Psychology and Arrow Behaviour Consultancy.
Clinical Neuropsychology Assessment and Intervention
Sheryl completed her Doctorate in Clinical Neuropsychology at Latrobe University in 2000. She is a Fellow of the APS College of Clinical Neuropsychology.
She has worked in a range of public and private settings as a neuropsychologist, including psychiatry, neurology, neurosurgery/trauma, aged care, rehabilitation, the criminal justice system and disability.
Sheryl has experience in designing assessments and interventions for adults with a broad range of neuropsychological conditions, including those with complex care needs. She is experienced in the assessment of decision making capacity.
Her assessment areas include the differential diagnosis of dementia, alcohol, substance related disorders, acquired brain injury (ABI) and the neuropsychological impact of trauma.  She is also interested in adult presentations of neuro-developmental disorders, such as autism spectrum disorder and intellectual disability.
Therapy
Sheryl sees adults with mental health diagnoses for psychological therapy/counselling. She works with people who have anxiety, stress and/or depression.  She is trained in Cognitive Behaviour Therapy (CBT), Acceptance and Commitment Therapy (ACT) and Positive Behaviour Interventions.
See also: Mindfulness Program
Training
Sheryl has worked as a university lecturer and is a frequent workshop facilitator. She has a Diploma in Leadership and Management. She would be happy to discuss your training needs.
Sheryl is available for clinical consultations at Healesville on Thursdays. She also consults at Box Hill and Clifton Hill on a Monday and Wednesday.
To make an appointment with Sheryl, please call 0409 237 064 or email smonteath@gmail.com.